Stochastic Stability and Potential Theory of Markov Processes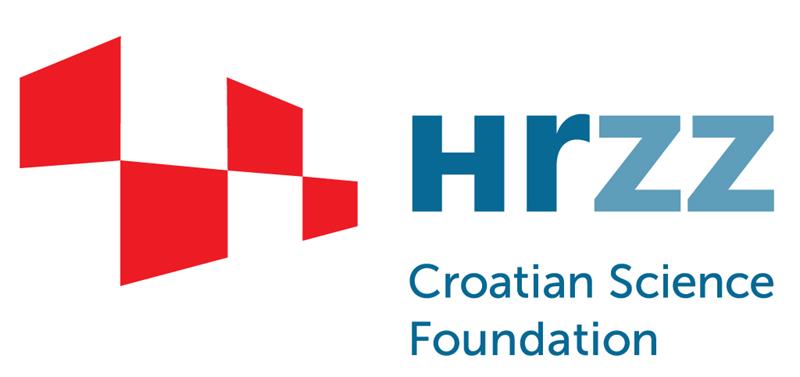 Stochastic Stability and Potential Theory of Markov Processes is an installation research project financed by the Croatian Science Foundation (grant no. UIP-2017-05-8958), and co-financed by the University of Zagreb, Faculty of Science. Project duration is 60 months, from May 1 2018 to April 30 2023.
Aims of the Project 
The focus of research of this project are two fundamental problems in the theory and applications of Markov processes: (i) stochastic stability, and (ii) potential theory of Markov processes. Both proposed topics belong to the classical direction in the analysis of Markov processes and are motivated by the current direction of research in the theory and applications of stochastic processes. Stochastically stable Markov processes naturally arise as mathematical models in a number of phenomena arising in nature and engineering, such as problems related to population dynamics and homogenization of heterogeneous structures. Potential theory originates from mathematical physics as a basic tool in studying electrostatic and gravitational problems. The goal of this project is to improve and advance existing methods, models and approaches and to develop new ones with aim of better understanding the nature of Markov processes through their stochastic stability and potential theoretical properties. For this purpose, approaches and tools from various mathematical disciplines, such as probability theory, theory of stochastic processes, mathematical analysis, and theory of differential equations will be combined.
Team Members
Nikola Sandrić (PI), Associate Professor, Department of Mathematics, Faculty of Science, University of Zagreb
Vanja Wagner, Assistant Professor, Department of Mathematics, Faculty of Science, University of Zagreb
Petra Lazić, Ph.D. student, Department of Mathematics, Faculty of Science, University of Zagreb
Ivana Valentić, Ph.D. student, Department of Mathematics, Faculty of Science, University of Zagreb 
Publications
Conferences, Workshops, Schools, and Visits
(P. Lazić) 48th Probability Summer School Saint-Flour, France, July 8-20, 2018
(I. Valentić) 48th Probability Summer School Saint-Flour, France, July 8-20, 2018
(P. Lazić) Warm-Up Week - Bielefeld Stochastic Summer, 

Bielefeld

, Germany, August 20-23, 2018
(I. Valentić) Warm-Up Week - Bielefeld Stochastic Summer, 

Bielefeld

, Germany, August 20-23, 2018
(V. Wagner) Warm-Up Week - Bielefeld Stochastic Summer, 

Bielefeld

, Germany, August 20-23, 2018
(P. Lazić) Sums & Products of Random Matrices, 

Bielefeld

, Germany, August 27-31, 2018
(I. Valentić) Sums & Products of Random Matrices, 

Bielefeld

, Germany, August 27-31, 2018
(V. Wagner) Sums & Products of Random Matrices, 

Bielefeld

, Germany, August 27-31, 2018
(Petra Lazić) 9th International Conference on Stochastic Analysis and Its Applications, Bielefeld, Germany, September 3-7, 2018
(N. Sandrić) Ergodicity of piecewise Ornstein-Uhlenbeck processes with jumps, 9th International Conference on Stochastic Analysis and Its Applications, Bielefeld, Germany, September 3-7, 2018
(I. Valentić) 9th International Conference on Stochastic Analysis and Its Applications, Bielefeld, Germany, September 3-7, 2018
(V. Wagner) 9th International Conference on Stochastic Analysis and Its Applications, Bielefeld, Germany, September 3-7, 2018
(V. Wagner) Boundary behaviour of pure-jump Markov processes on sets, Inverse and Spectral Problems for (Non)-Local Operators, Leipzig, Germany, September 10-14, 2018
(P. Lazić) Ergodicity of Diffusion Processes, 6th Fractional Calculus, Probability and Non-Local Operators: Applications and Recent Developments, Bilbao, Spain, September 26-28, 2018
(N. Sandrić) Ergodicity of piecewise Ornstein-Uhlenbeck processes with jumps, Analysis and Stochastics Seminar, Technische Universität Dresden, Dresden, Germany, November 4-10, 2018
(N. Sandrić) Wasserstein distances, ERASMUS Week, Technische Universität Dresden, Dresden, Germany, December 10-14, 2018
(V. Wagner) Universität Bielefeld, Bielefeld, Germany, December 16-23, 2018
(V. Wagner) An introduction to the theory of (non-local) Dirichlet forms, ERASMUS Seminar, Universität Bielefeld, Bielefeld, Germany, March 18-22, 2019
(V. Wagner) Nonlocal quadratic forms with visibility constraint, Analysis of nonlocal and nonsmooth models, Universität Bielefeld, Bielefeld, Germany, March 25-29, 2019
(P. Lazić) Sub-geometric ergodicity of diffusion processes, Analysis and Stochastics Seminar, Technische Universität Dresden, Dresden, Germany, April 28 - May 11, 2019
(I. Valentić) Central limit theorem for periodic singular diffusions, Analysis and Stochastics Seminar, Technische Universität Dresden, Dresden, Germany, April 28 - May 11, 2019
(N. Sandrić) Technische Universität Dresden, Dresden, Germany, March 30 - April 06, 2019
(N. Sandrić) Ergodicity of piecewise Ornstein-Uhlenbeck processes with jumps, Fujian Normal University, Fuzhou, China, May 31 - June 07, 2019
(P. Lazić) Probability, Analysis, and Applications, University of Zagreb, Zagreb, Croatia, June 12-14, 2019
(N. Sandrić) Probability, Analysis, and Applications, University of Zagreb, Zagreb, Croatia, June 12-14, 2019
(I. Valentić) Probability, Analysis, and Applications, University of Zagreb, Zagreb, Croatia, June 12-14, 2019
(V. Wagner) Boundary behaviour of Markov processes corresponding to regional Dirichlet forms, Probability, Analysis, and Applications, University of Zagreb, Zagreb, Croatia, June 12-14, 2019
(P. Lazić) 2nd Korean Croatian Summer Probability Camp, University of Dubrovnik, Dubrovnik, Croatia, June 17-19, 2019
(N. Sandrić) 2nd Korean Croatian Summer Probability Camp, University of Dubrovnik, Dubrovnik, Croatia, June 17-19, 2019
(V. Wagner) 2nd Korean Croatian Summer Probability Camp, University of Dubrovnik, Dubrovnik, Croatia, June 17-19, 2019
(P. Lazić) 11th International Conference on Extreme Value Analysis, University of Zagreb, Zagreb, Croatia, July 1-5, 2019
(N. Sandrić) 11th International Conference on Extreme Value Analysis, University of Zagreb, Zagreb, Croatia, July 1-5, 2019
(I. Valentić) 11th International Conference on Extreme Value Analysis, University of Zagreb, Zagreb, Croatia, July 1-5, 2019
(V. Wagner) 11th International Conference on Extreme Value Analysis, University of Zagreb, Zagreb, Croatia, July 1-5, 2019
(P. Lazić) Sub-geometric ergodicity of diffusion processes and Lévy-driven SDEs, A satellite Summer School to the 9th International Conference on Lévy Processes, Athens, Greece, July 8-12, 2019
(I. Valentić) Central limit theorem for periodic singular diffusions, A satellite Summer School to the 9th International Conference on Lévy Processes, Athens, Greece, July 8-12, 2019
(P. Lazić) Sub-geometric ergodicity of diffusion processes and Lévy-driven SDEs, 9th International Conference on Lévy Processes, Samos, Greece, July 15-19, 2019
(I. Valentić) Central limit theorem for periodic singular diffusions, 9th International Conference on Lévy Processes, Samos, Greece, July 15-19, 2019
(P. Lazić) Sub-geometric ergodicity of diffusion processes, IRTG Summer School on Probability Theory and Stochastic Dynamics, Bielefeld, Germany, August 19-23, 2019
(P. Lazić) General criteria for exponential convergence towards the minimal quasi-stationary distribution, IRTG Summer School on Probability Theory and Stochastic Dynamics, Bielefeld, Germany, August 19-23, 2019
(N. Sandrić) Periodic homogenization of a Lévy-type process with small jumps, Stochastics Seminar, Friedrich-Schiller Universität Jena, Jena, Germay, October 24, 2019
(N. Sandrić) Stochastic stability of Markov processes, Mathematical Colloquium, Friedrich-Schiller Universität Jena, Jena, Germay, November 14, 2019
(V. Wagner) Boundary Harnack inequality for regional operators, Arbeitsgruppe Angewandte Analysis Seminar, Universität Bielefeld, Bielefeld, Germany, November 9-17, 2019
(N. Sandrić) Periodic homogenization of a Lévy-type process with small jumps, Analysis and Stochastics Seminar, Technische Universität Dresden, Dresden, Germany, December 12, 2019
(P. Lazić) Ergodičnost procesa difuzija, Simpozij studenata doktorskih studija PMF-a, University of Zagreb, Zagreb, Croatia, February 28, 2020
(I. Valentić) Periodička homogenizacija za procese Lévyjevog tipa, Simpozij studenata doktorskih studija PMF-a, University of Zagreb, Zagreb, Croatia, February 28, 2020
(P. Lazić) Technische Universität Dresden, Dresden, Germany, August 23 - September 5, 2020
(N. Sandrić) Limit theorems for a stable sausage, Probability and Financial Mathematics Seminar, Pennsylvania State University, USA, February 26, 2021
(I. Valentić) Periodic homogenization of a Lévy-type process with small jumps, 

LMS Women in Mathematics Day 2021, University of Plymouth, UK, March 26, 2021

(I. Valentić) A CLT for degenerate diffusions with periodic coefficients, and application to homogenization of linear PDE's, Modern Stochastics: Theory and Applications V, Kyiv, Ukraine, June 1-4, 2021
(I. Valentić) A CLT for degenerate diffusions with periodic coefficients, and application to homogenization of linear PDE's, 8th European Congress of Mathematics, Portorož, Slovenia, June 21-25, 2021
(N. Sandrić) Periodic homogenization of linear degenerate PDEs, Non-local operators, probability and singularities (on-line seminar), June 29, 2021
(N. Sandrić) Subexponential upper and lower bounds in Wasserstein distance for Markov processes, Analysis and Stochastics Seminar, Technische Universität Dresden, Dresden, Germany, July 8-30, 2021
(P. Lazić) On subgeometric ergodicity of regime-switching diffusion processes, Analysis and Stochastics Seminar, Technische Universität Dresden, Dresden, Germany, August 21 - September 4, 2021
(N. Sandrić) Technische Universität Dresden, Dresden, Germany, August 23 - September 17, 2021
(I. Valentić) A CLT for degenerate diffusions with periodic coefficients, and application to homogenization of linear PDE's, 22nd European Young Statisticians Meeting, Athens, Greece, September 6-10, 2021
(P. Lazić) Technische Universität Dresden, Dresden, Germany, November 23 - December 6, 2021
(N. Sandrić) Technische Universität Dresden, Dresden, Germany, November 27 - December 4, 2021
(V. Wagner) Semilinear equations for nonlocal operators: beyond the fractional Laplacian & Regional nonlocal operators, Fractional differential equations, Isaac Newton Institute for Mathematical Sciences, Cambridge, UK, January 4 - April 29, 2022
(N. Sandrić) Limit theorems for a stable sausage, Fractional kinetics, hydrodynamic limits and fractals, Isaac Newton Institute for Mathematical Sciences, Cambridge, UK, March 21-25, 2022